Links

J&E Bicycles - this is THE Honda Hills website.
BMX In Rochester - my other website about BMX
Mongoose.com- these are the people who made my bike. Hasn't broken yet!
Airwalk.com- great shoes
DestenBMX's Site - go here, he's nice :)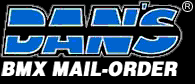 - Talk BMX, Free Stuff, and the catalog
T-TRAILS - Cool site. Also in the Database.
---
E-Mail Me Your Links
With The Subject As "Add This Link"